PROFESSIONALISM AT YOUR SERVICE
WE WORK TO BRING NATURE TO YOU
Garmim's seed flourished 22 years ago when Tomeu Salom, our CEO, decided to leave his permanent job to bloom in the countryside that he loved so much: bringing the fauna and flora of Majorca to private homes. The modesty and good nature of our team and the customised service we provide are some of the reasons that have led us to grow into one of the leading companies in this sector. We enjoy taking care of every single detail.
YOU WILL FEEL AT HOME WITH US
All our customers acknowledge that they are happy working with Garmim. We are garden experts and our priority is the same as yours: making sure your garden looks pristine.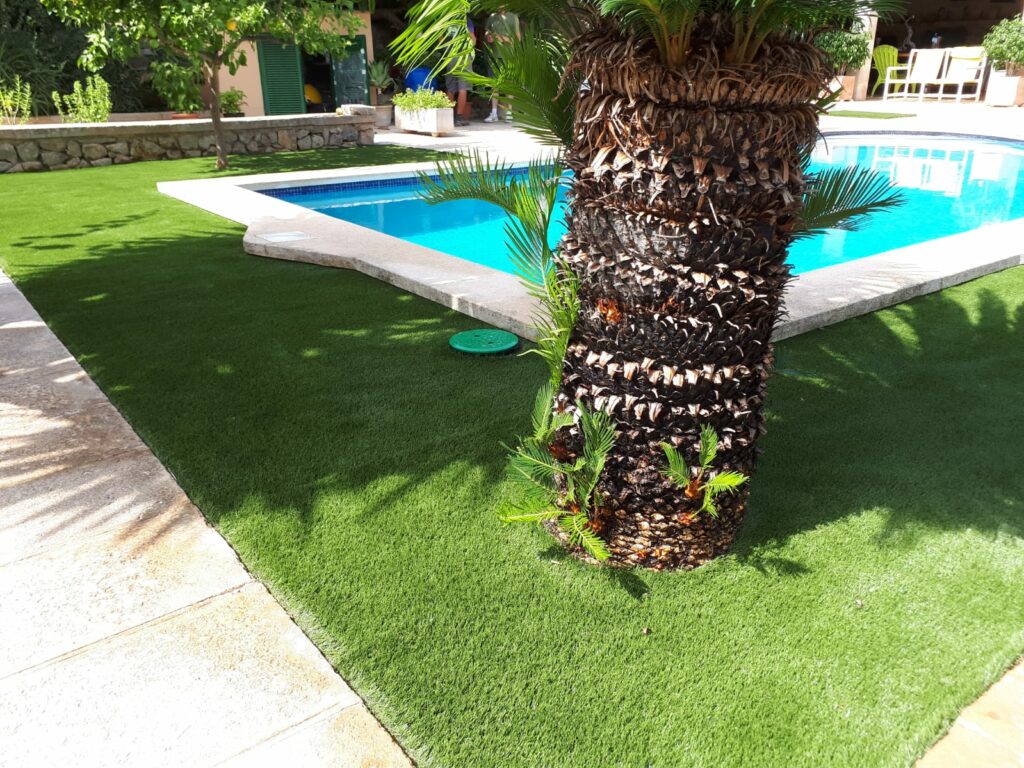 STATE-OF-THE-ART TECHNOLOGY FOR DEMANDING CLIENTS
We are currently updating ourselves to optimise our work. We are committed with energy efficiency and quality, all our equipment has a single goal, our customer's satisfaction.
"This story starts like many other: make a dream come true. I was young, and tourism wasn't as popular as it is now, although there was already a lot in the pipeline. That is why my family thought it best for me to study something related to hospitality and catering, a field that would give me permanent work and an acceptable salary. I started to work in hotel management, but there was a truth inside me that I couldn't ignore: I had always felt a connection with Majorca's nature, being in contact with the land and its plants. After some time, I decided to leave my job in tourism, that didn't fulfil me, and fight for something that I had always been passionate about: bringing Majorca's nature to people's garden so that they could enjoy it from the comfort of their home.
Nowadays, Garmim has experts with over 20 years of expertise and people who are just starting out with enthusiasm in the world of gardening. Our teams specialise in garden design and maintenance for private homes, hotels and residential buildings, the installation of artificial grass. We put all our efforts into ensuring the quality in all of our projects. We are a family business, currently undergoing a generational change-over, but we remain as enthusiastic as from day one, adapting to new techniques and the needs of our clients. Thanks to this, I can now proudly say that dedicating my whole life to the world of gardening was the right decision and something I will never regret."
Tomeu Salom, CEO
CREATE YOUR GREEN UNIVERSE
LET US BRING NATURE TO YOUR GARDEN